We announced last week that we are moving to Tennessee! I wanted to dive deeper into our decision to move. What made us move? Why now? And why Nashville?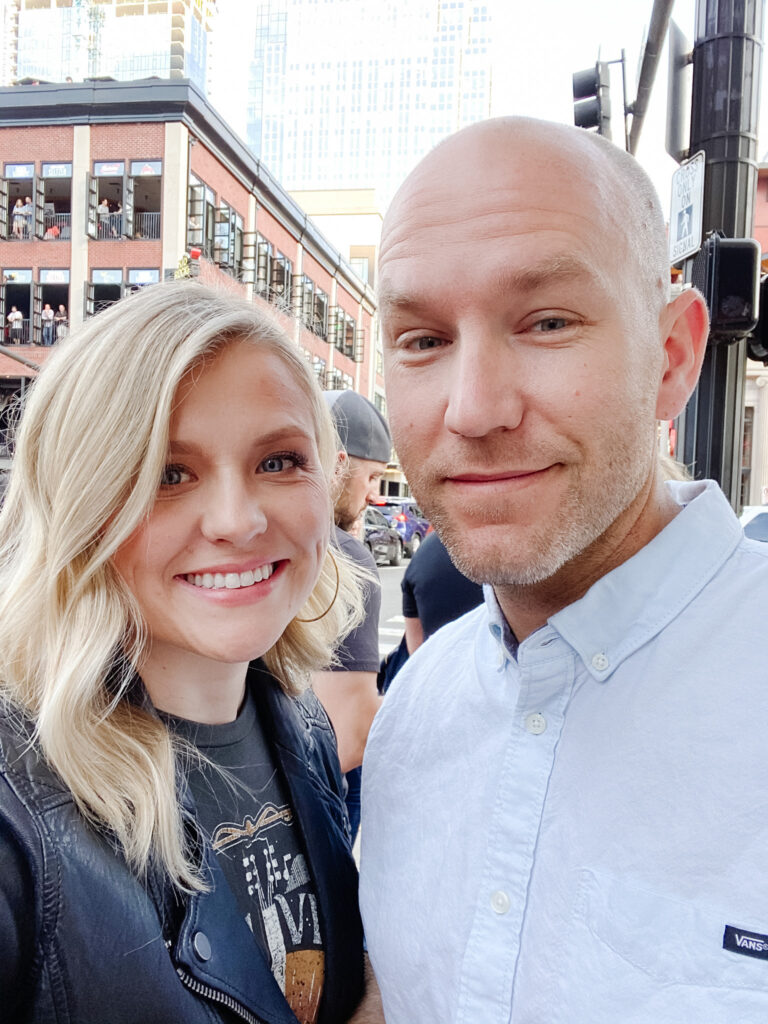 First, I will start by saying Adam and I have always wanted to see what it's like to live in a different state. About a year ago we started seriously tossing ideas back and forth. Here are some states we considered and things we were looking for…
We started out with Utah. I have a lot of family there and growing up I visited often, so I was pretty familiar with the state. Utah checked almost every box for us. It has all 4 seasons, it has lakes, mountains and it's so beautiful. Ultimately, we decided against it for business reasons.
Next, we started looking at Texas. We loved that you could be in the city but drive 30 minutes and own 10 acres of land. Dreamy! So, we took a trip there and we loved it, but it just didn't feel like home. We decided maybe it wasn't meant to be, so we stopped looking.
Our friends, Jesse and Lindsey had been planning a move to Tennessee for a good year at this point, but we always said it was too far from New Mexico for us. One day Lindsey sent me photos and videos of her trip there as she started to looking for potential neighborhoods to live in. I told Adam that we should go visit, just to see if we thought it was a good fit before totally writing it off. Well, obviously we LOVED it!
Here's what made us decide on Tennessee…
It's beautiful! I thought it would be really green but flat. There are flat parts but there's also rolling hills, waterfalls, and mountains.
Family friendly– Almost every neighborhood we drove through had a community feel. There's Halloween and 4th of July parades, pools in the neighborhoods and kids riding their bikes everywhere. Also, the people are just so friendly and wonderful.
There's so much to do! The fact that we have Nashville just 20- 30 minutes away from us with a fun city life and fun restaurants but get to live in safe suburbia is my dream! This is one of the waterparks there at the Gaylord Opryland, I cannot wait to go to!

Great schools– Williamson county is one of the best school districts in the country. In New Mexico, we were looking at spending A LOT of money for private school.
Business– Nashville was ranked one of the best cities to start a small business so we have hope that expanding our business here will be successful!
Why now? Well, this has almost everything to do with the kids. After a year of quarantine and homeschooling, Paisley has no strong connection to a school and she is DYING to be back with friends. So, as we are putting her back into school, it is important that we get her into the schools that she'll start to make her good friends at. I would hate to wait another year or two when she's in middle school and it feels harder to make friends. She's a great age to move and Mason is starting pre-k at the cutest little school.
Overall, as a family we will be happy anywhere and home is wherever we chose it to be. I do not think everyone needs to move from their home state, but I have heard so many positive things to doing it at least once in your life. I am so hopeful for this move and have so much peace. I cannot wait to show you guys our new home! It is a fixer upper but in the cutest neighborhood, so we will bring you along for the ride of renovating!