It's Cinco de Mayo, so what an appropriate time to share the classic margarita recipe that I like to go by. Before we hop into that, if you are making a Mexican fiesta, I have a video on my Instagram on how to make Spanish rice. While we are at it, I want to encourage you to take a look at other recipes on the blog.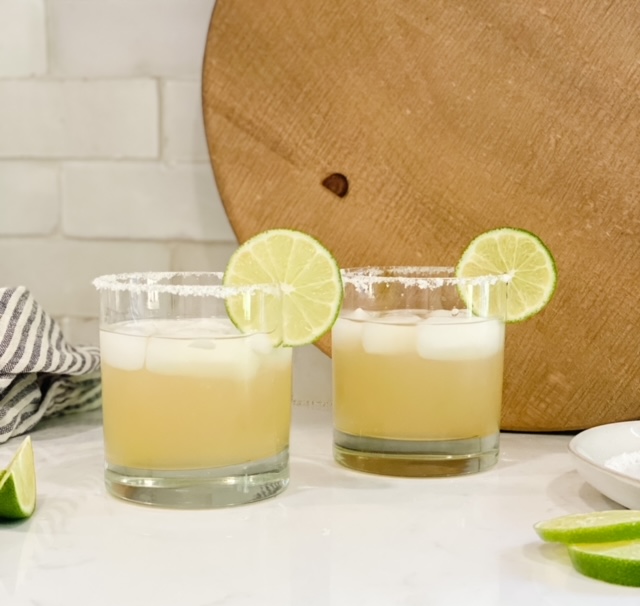 A classic margarita is typically made of good quality tequila, orange liquor and lime juice. You can squeeze fresh lime juice and those are so yummy. However, I typically make margaritas for a crowd, so it's easier to use a mix. The trouble with mixers, is they are typically way too sweet (or sour), not the one I am sharing today though! This is the perfect substitute so you're not squeezing a whole bag of limes.
This recipe is great because it is super quick and easy. You just need 4 ingredients, but let's first talk about what makes a good margarita.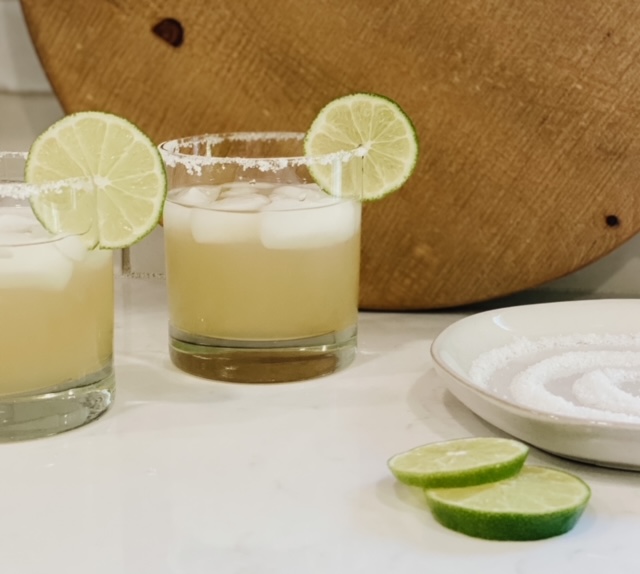 The first obvious part is GOOD TEQUILA, nothing is worse than a gross tequila that gives you a headache. I use a silver or blanco tequila, I linked my favorite ones. I have no preference between silver or blanco. They both taste great but blanco is typically what is used.
Next, is an orange liquor. You can use cointreau but my go to is gran marnier.
You can squeeze fresh lime juice but I really like this mix for when I want to make enough for a group. This mix is not too sweet or sour and has all natural ingredients so it tastes just like lime juice and agave nectar.
Lastly, add sea salt on the rim for those who prefer salt. Pour over ice and add a lime wedge!
Print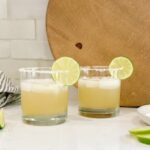 Classic Margarita Recipe
---
Description
A classic margarita recipe, on the rocks using a mix- or not!
---
---
Instructions
Mix together tequila, grand marnier, and margarita mix in a cup.
Salt rim of cup with sea salt (optional).
Pour margarita over ice and add a squeeze lime.
Keywords: Classic Margaritas on the rocks