The kitchen is the heart of the home; it's where we have some of our most important conversations, eat together and kids do homework. Not only that but the kitchen is where you will see the most resale value in a home. We have remodeled 2 kitchens this year and the biggest questions I get is, "how much will a kitchen remodel cost?". So today, I am spilling all the beans and giving you a breakdown of everything we have spent on OUR kitchen remodels. Talking about money can get weird, so let's make this a safe place today k, guys?
If you want links to our kitchen take a look here…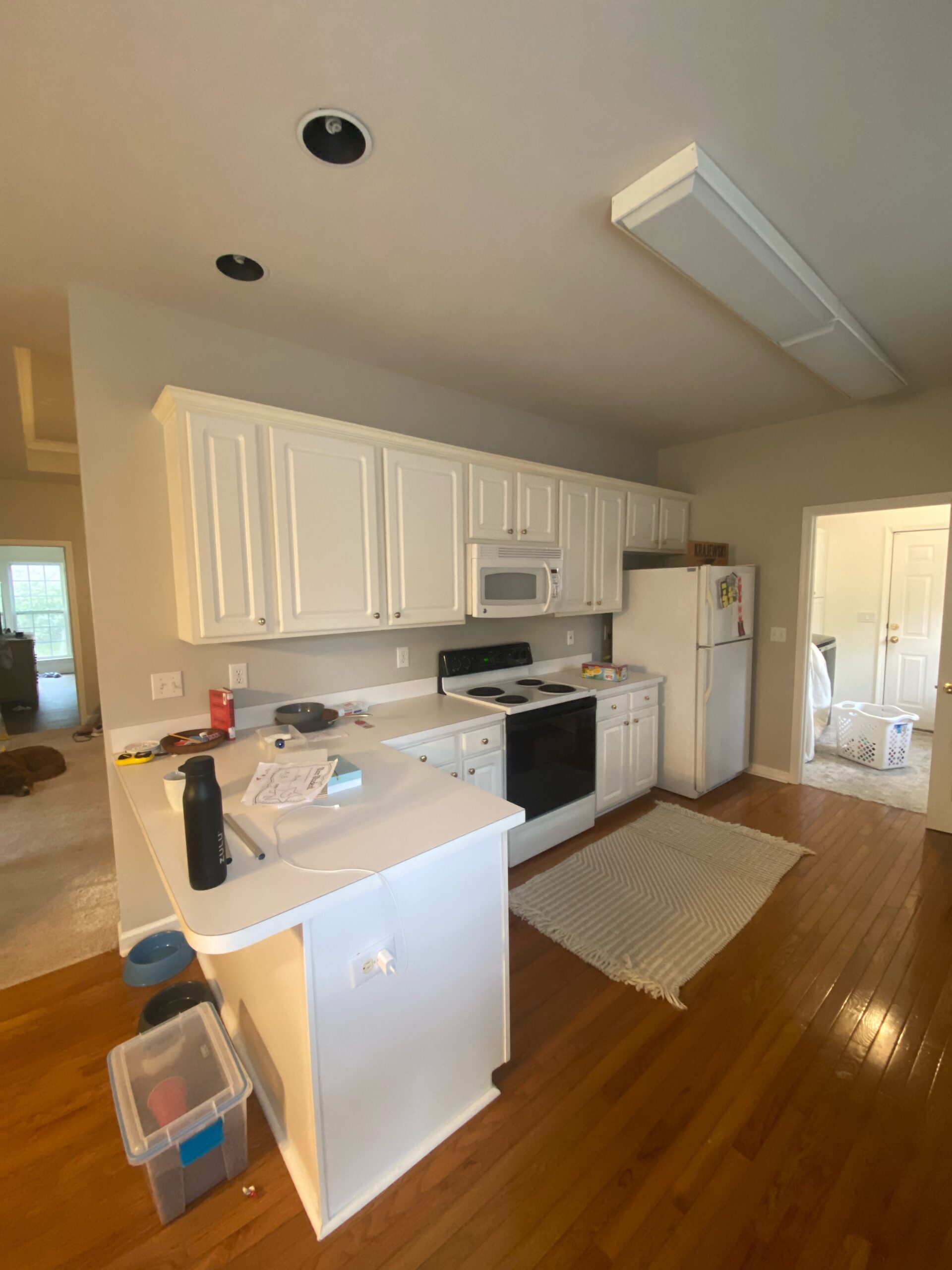 Contractors
Please keep in mind that we did almost ALL of the work in our homes. Adam is very handy and I am okay with googling and trying. So this cost breakdown is mostly for materials. I HIGHLY recommend you get multiple bids from general contractors and see if they would fit your budget. A good general contractor can add so much value and relieve the stress of managing contractors. GC pricing will vary from state to state and even city to city. They can also end up saving you money in the long run. When we called general contractors in our town, our bids were between $50,000- $100,000 for a full kitchen remodel. Ouch. I have also gotten specific quotes that labor/ contractors are about 15-25% of the the job. Just as an idea.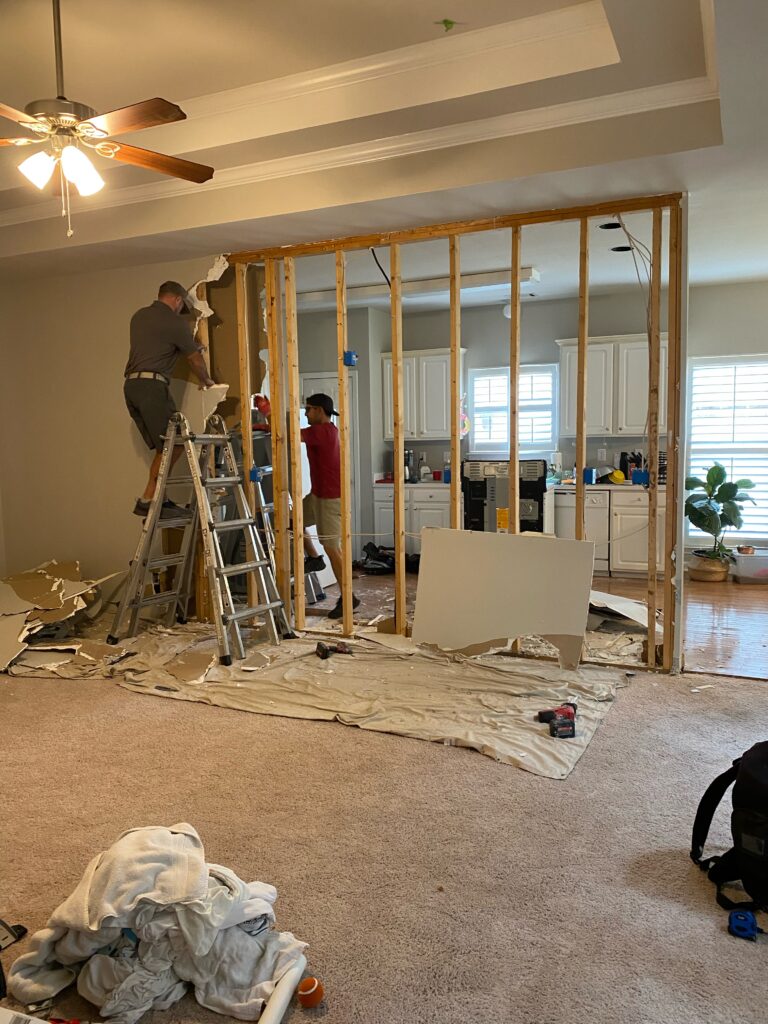 How to save money
There are so many ways to save money. First thing is to determine what exactly you want to update. Can you keep your cabinets and give them a fresh coat of paint? Do you NEED new countertops? Next decide on material quality, you can save tens of thousands by being mindful of this. Where do you want to splurge vs. save? You can still have a high-end look with budget friendly lighting and tile. However, cabinets are (in my opinion) always worth the splurge. Next, determine what jobs you are comfortable doing yourself and what should you hire out? Can you demo yourself? Google and watch YouTube videos on installing backsplash, or flooring.
Budgeting
You need a budget. Saving and planning ahead for everything and then some will ensure that you are not putting your family at risk for not being able to pay for an emergency. If you have $4,000 available, great! Decide if you want to wait and keep saving or do temporary fixes until you can manage the whole thing. Also, save at least 20% of your project for unexpected things. Trust me, they'll come up!
Cost Break Down
*Demo: $1,200
*Electric: $1,000- $7,000
Plumbing: $600
*Drywall: $400- $2,700
Paint: $200
Cabinets: $5,000
Sink: $300
Countertops: $3,000
Backsplash: $900
Hardware: $300
Appliances: $3,000
Lighting: $500
We did demo ourselves, but this was what 2 dumpsters cost us in our area.
Electric varies on what you need done… You may need nothing at all, get at least 3 different quotes!
Plumbing was for changing where the water goes to our fridge, adding a faucet and hooking up the garbage disposal.
Drywall is an expense I would just pay for. We did the work ourselves in one house for $400. It is SO hard and time consuming. We paid someone $2700 in our home. You may not need drywall at all, but we knocked down walls and moved things around.
Altogether, we spent around $21,500 for our kitchen, I did not include the price to knock down our wall which was $3,000. If you have any questions, please don't hesitate to ask!