Today I am so excited to reveal our kitchen remodel! The kitchen was the first room in our house that we wanted remodeled. We did it all ourselves and it was a huge undertaking, but the end result was so worth it! Our house was a builder grade kitchen built in 2004 that was screaming for some love and ended up with a custom space that I love so much. My design inspiration was "European- Cottage" if that is even a thing? Haha.. I did not want it to FEEL brand new, even though it would be and lastly, per Adam's request we did not want to do white cabinets again. We had them in our last house and we wanted to switch it up a bit this time. So here is the inspiration board I put together.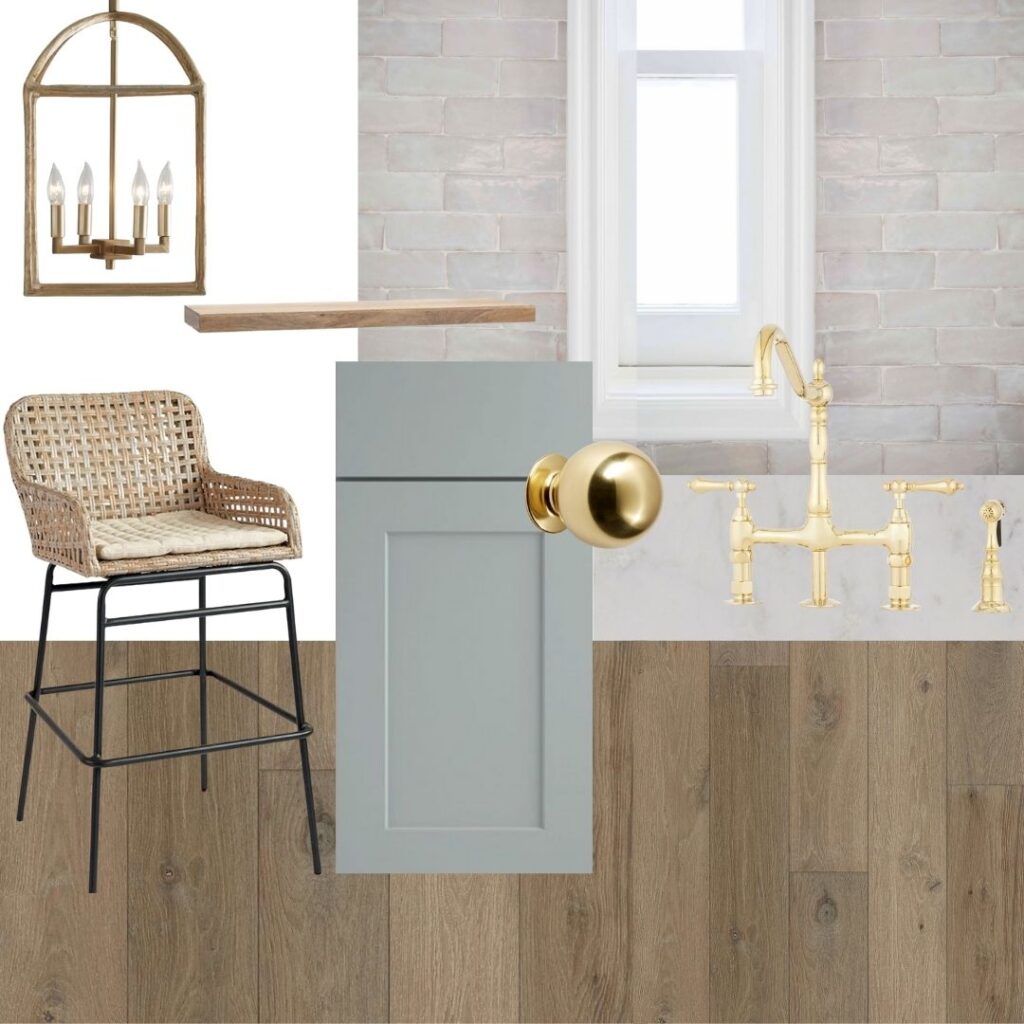 When we bought this house, it was under the agreement that the first thing that had to go was this wall that blocked the living room and the kitchen. I love an open concept and I love having everyone in one room for get togethers. That was not the hardest part, it was the work to get electric to the island, with a slab foundation. SO. MUCH. DUST.
This is the first reveal of our Tennessee house but we will be sharing so much more, including a house flip we recently bought! Until then, be sure to check out some other home decor posts!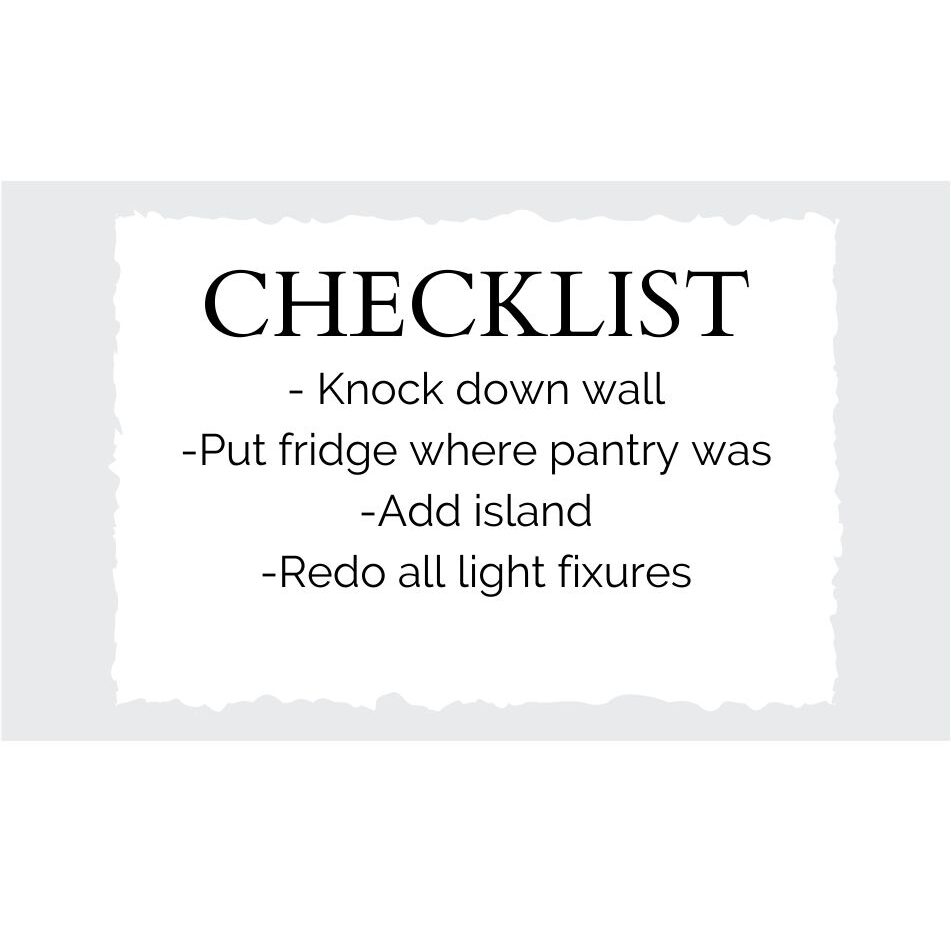 Before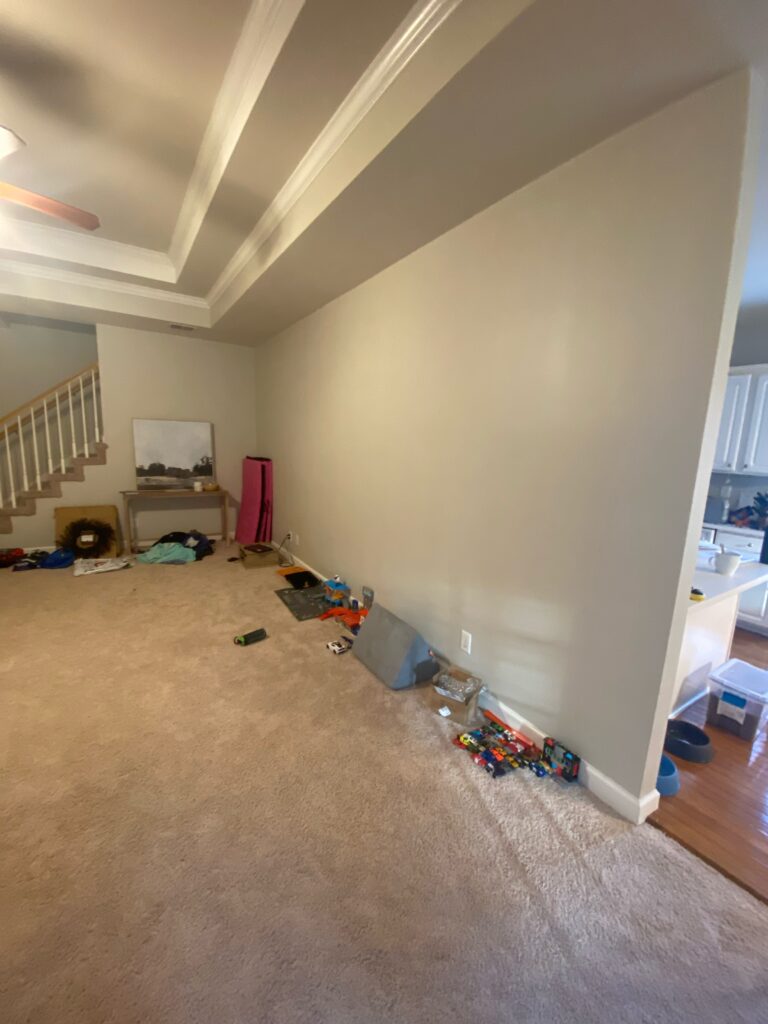 During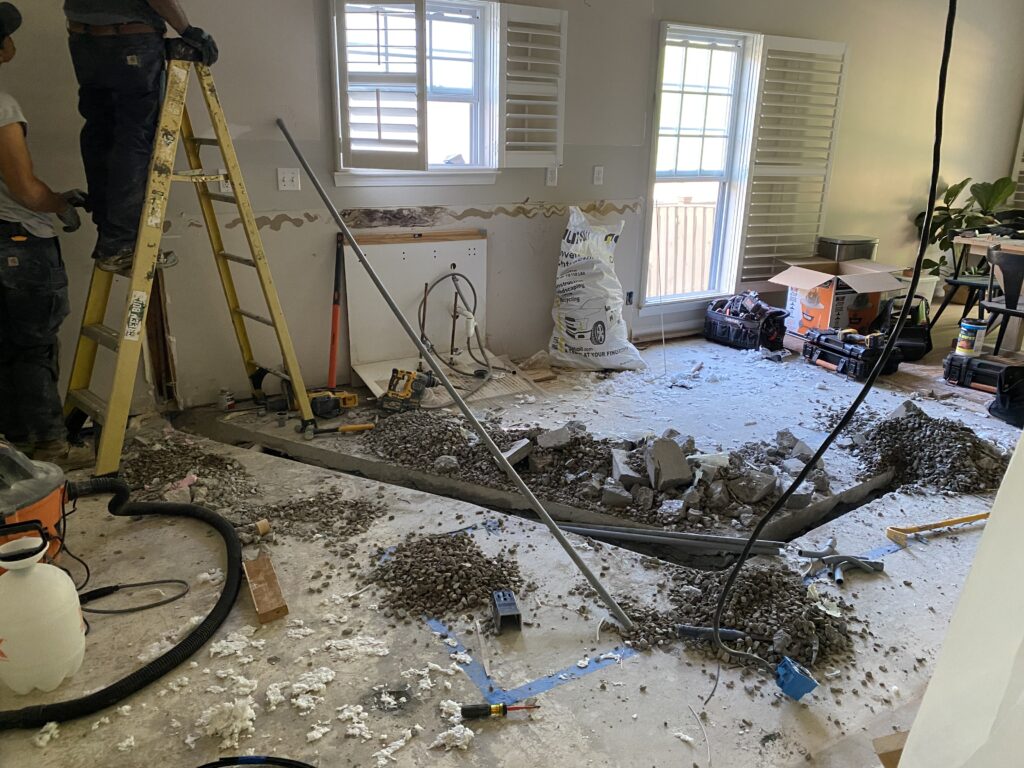 After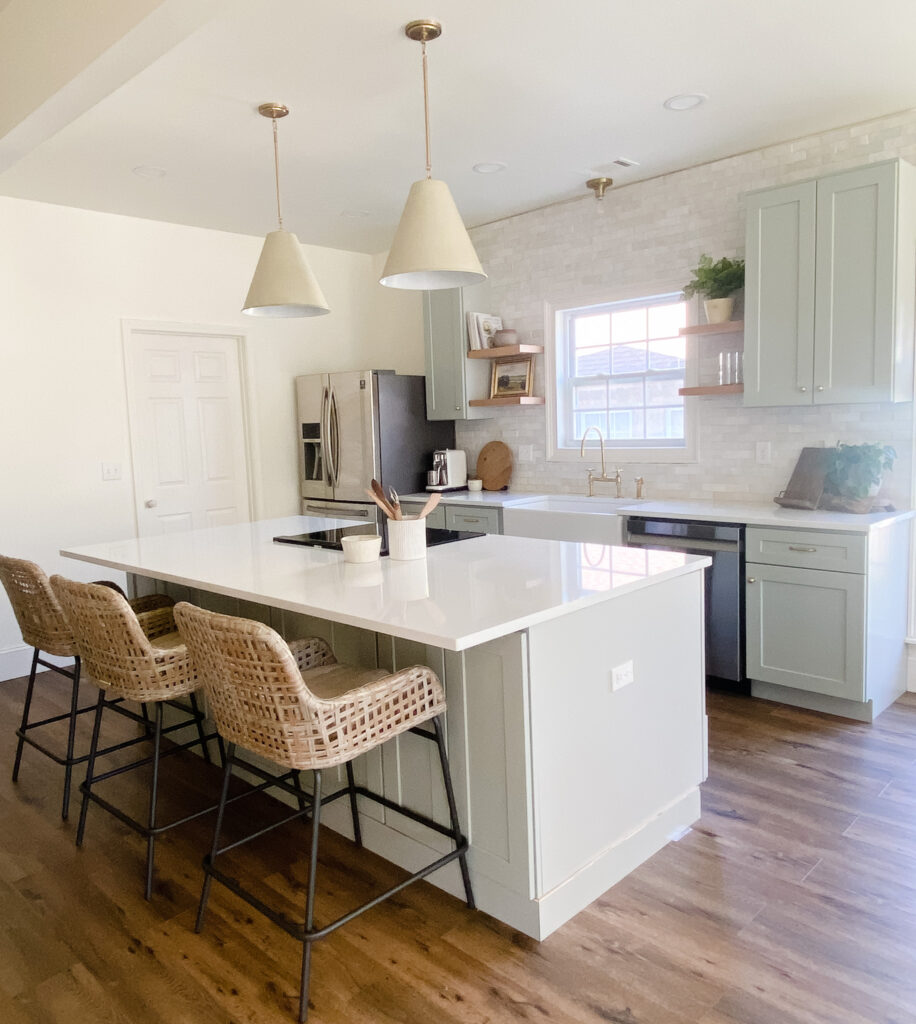 Sources