Our home has a living room that is connected to the kitchen and dining room and today I am sharing all the details on the living room! I am not totally done decorating but I wanted to share what we have so far.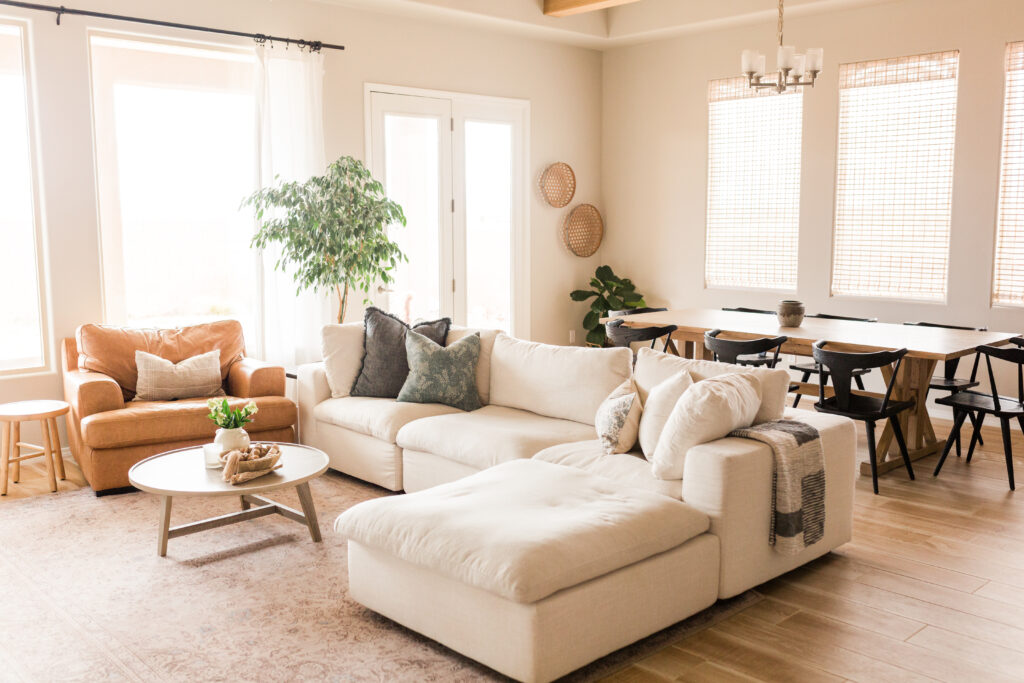 White Couch Talk
First, let me address the white couch. It's been just about a year that we have had this couch and so far… I love it! I get asked a lot- HOW, WHY do you have a white couch with 2 kids and 2 dogs?! Well, to be honest it is bit of an experiment. Is it as good as it was day 1? No. Am I willing to put in the extra work to keep it new? Yes. Do I love the clean look of a white couch? Yes!
Here are some things I have used to keep it clean. When we first got our couch in we sprayed it with Scotch Guard. As we have had spills, we used this cleaner and steamer. Also, we have dogs and even though I don't let them on the couch, I have to vacuum the couch once a week.
Links
I think its officially safe to decorate for the Spring months that feel like they are right around the corner.
Here is the couch we have. I actually got it off Overstock but they haven't had it online in a while so I will link the Houzz one. Definitely look for it around online for the best price.
Here are some additional things that have helped keep it white.
No food or drink in the living room.
I put a blanket on it during the day when we are just hanging out.
Vacuum/ link roll it every week.
IS IT WORTH IT?
Well, first let me say, when we decided on getting a white couch, we wanted to get a dupe to see how out family even handled it. So, this this a pretty cheap alternative compared to other couches that offer the performance fabric. I like that I can take the cushions out and wash them.
If you plan on having this couch for a while or if you do not want to have to be so tedious with upkeep, then I would look into investing in a couch with performance fabric. This couch will be good for us and we plan on having it for about 3 years.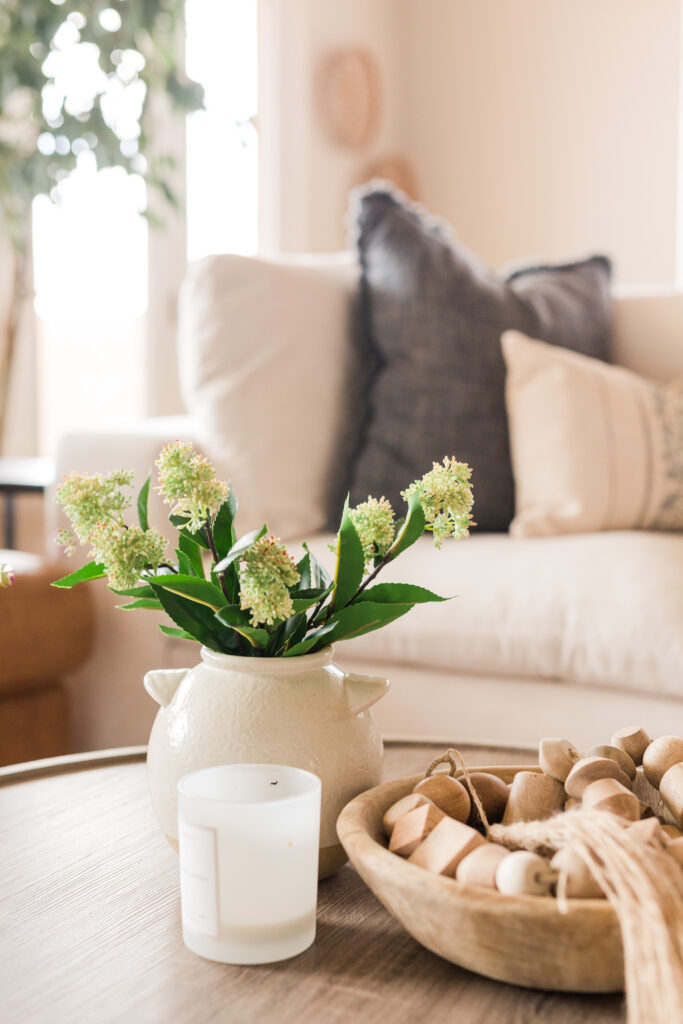 Here is our coffee table. I like it for the fact that it was cheaper, it is round so our kids wont have sharp edges and it's low enough for the kids to play on. It is super light though and there is no room for kicking your feet up on this table.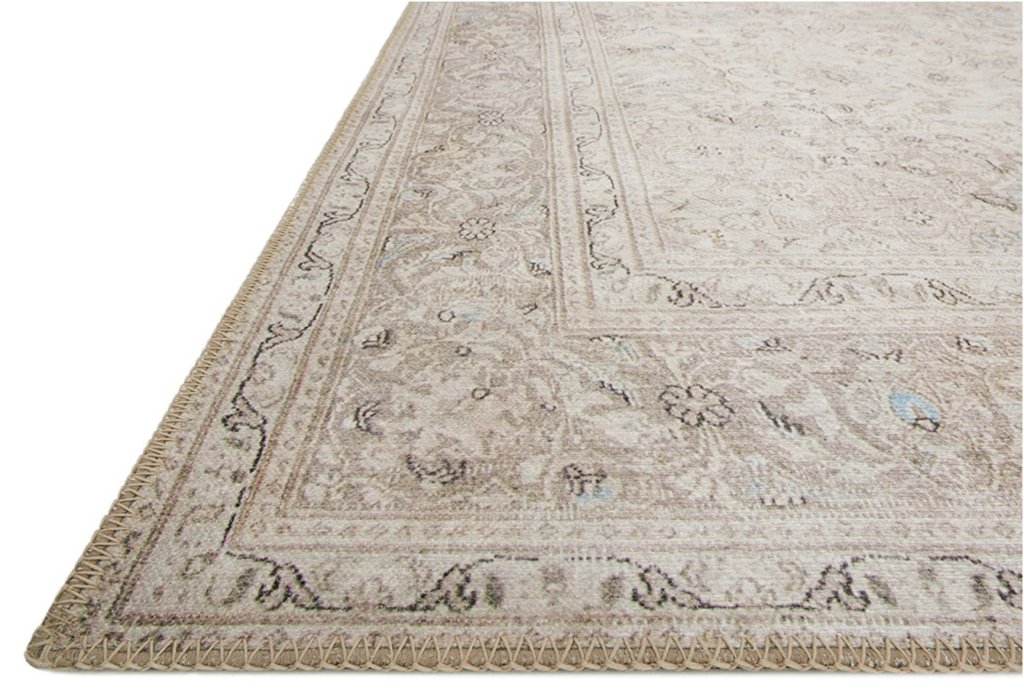 Our rug, is from Loloi in the Sand/ Taupe color. It is great for dogs and kids because it is screen printed. It is so easy to clean but it is not soft and fluffy like your average rug. Dogs and kids- this is why we can't have nice things!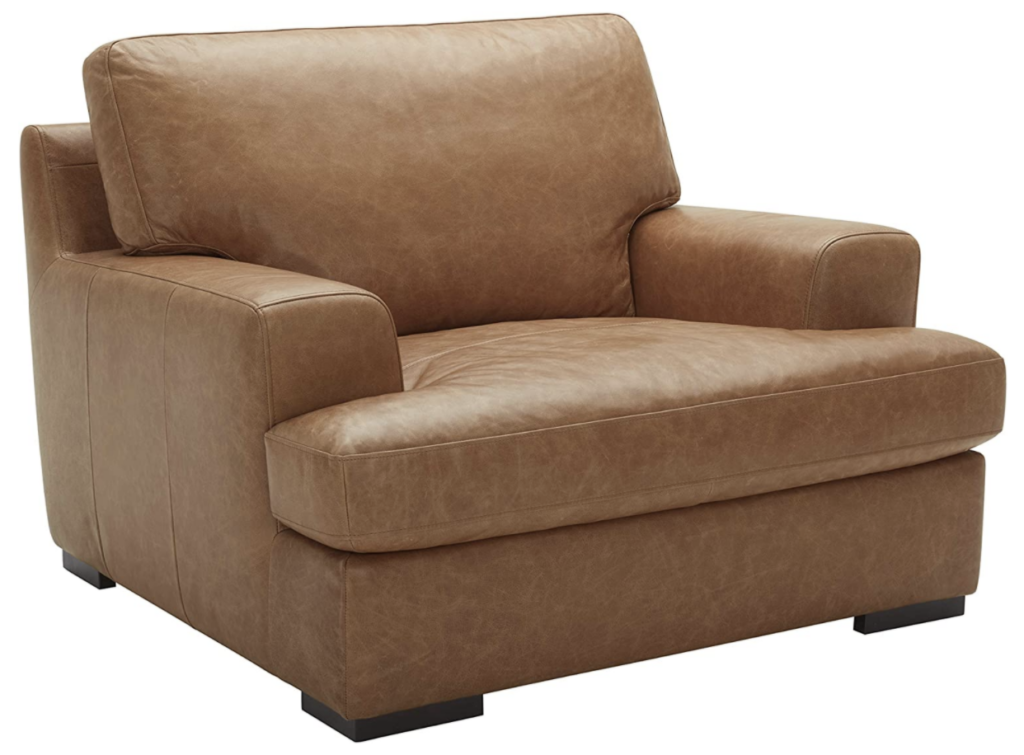 Lastly, here is our side couch. I am not done with the side of my fire place so I will update you soon on the other side of our living room but I feel like this was a good start! Please let me know if you have an other questions!
-xo,
Shay